Sometimes things are just meant to happen and this year's kit is testament to that. Over the last few years supporters have always talked about the 1992/93 kit with either fondness or contempt, either way it has always been one of Shire's most wanted kits.
Over the last few weeks we have been running a Shire kit World Cup and it was no surprise when the away blue Ellgren top came out as winner.
More strange was a chance conversation many weeks ago between Andy Williamson, Shire's Club Secretary, and EV2 Sportswear's owner, Darren Moore, when Darren mentioned that EV2 had just bought the Ellgren brand and that within the rights to designs was none other that a 1992/93 Shire kit. After that chance conversation there was only ever going to be one choice for 2020/21.
Thanks again to EV2 Sportswear for producing such a fantastic kit and supporting the club.
The very first Home Shirt has been kept aside and will be signed at the first match back for prize winner Tom Muirhead.
Kits are available via the online club shop via our website or via the EV2 website club shop.
Shirts Adults £39.99
Shire Children £29.99
2020/21 Home Kit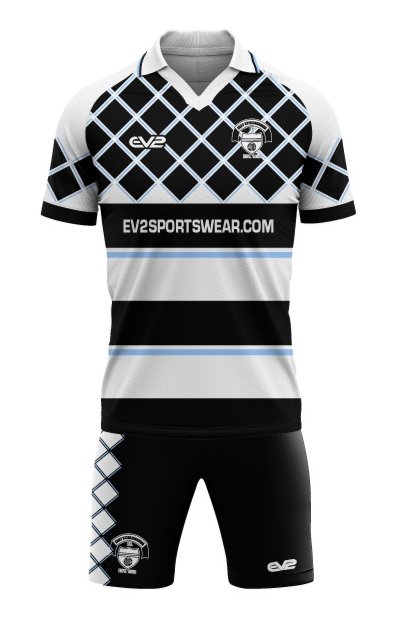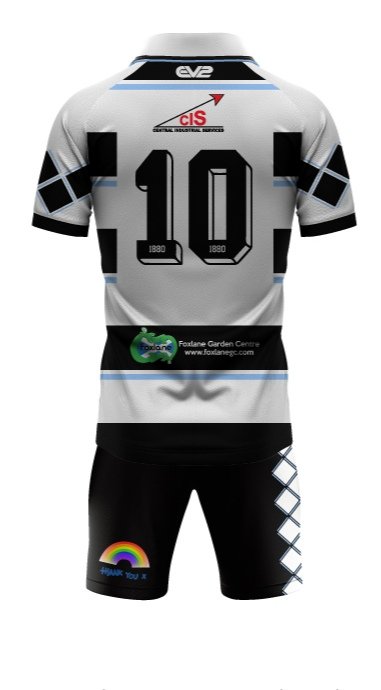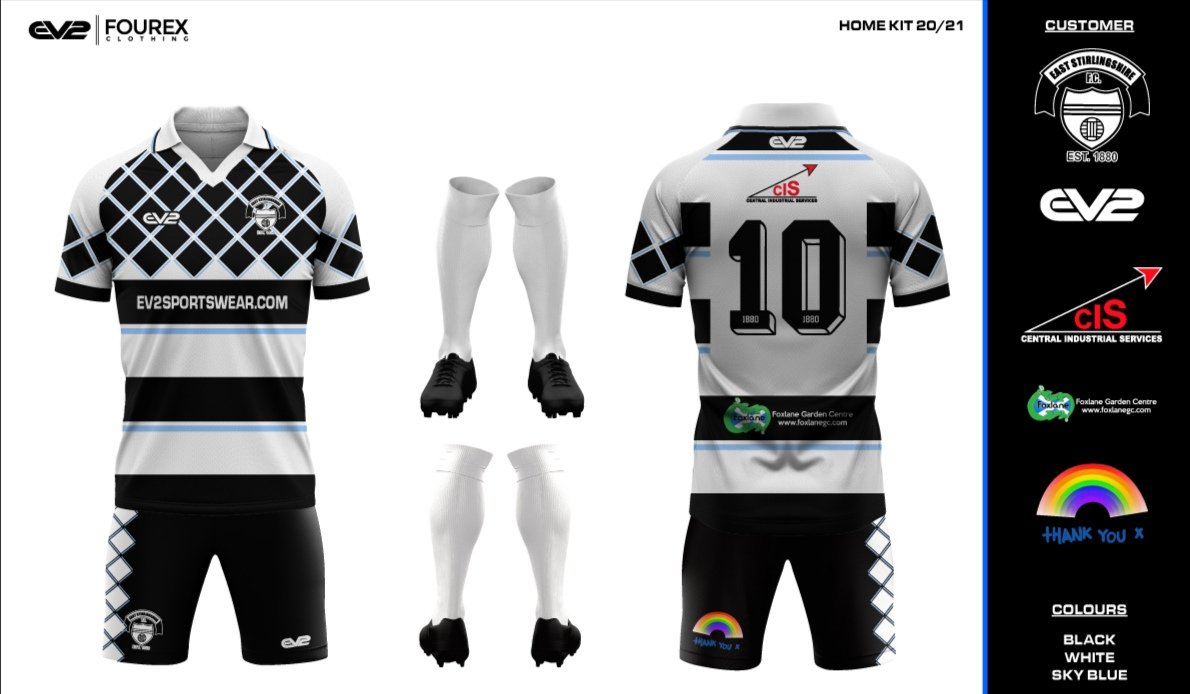 2020/21 Away Kit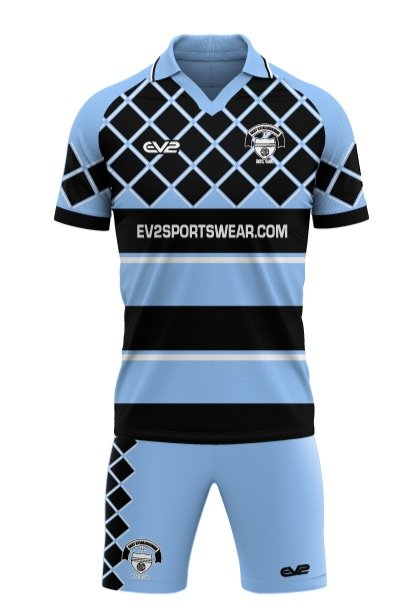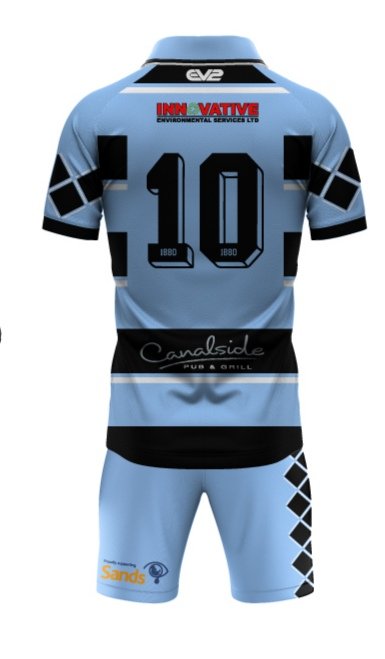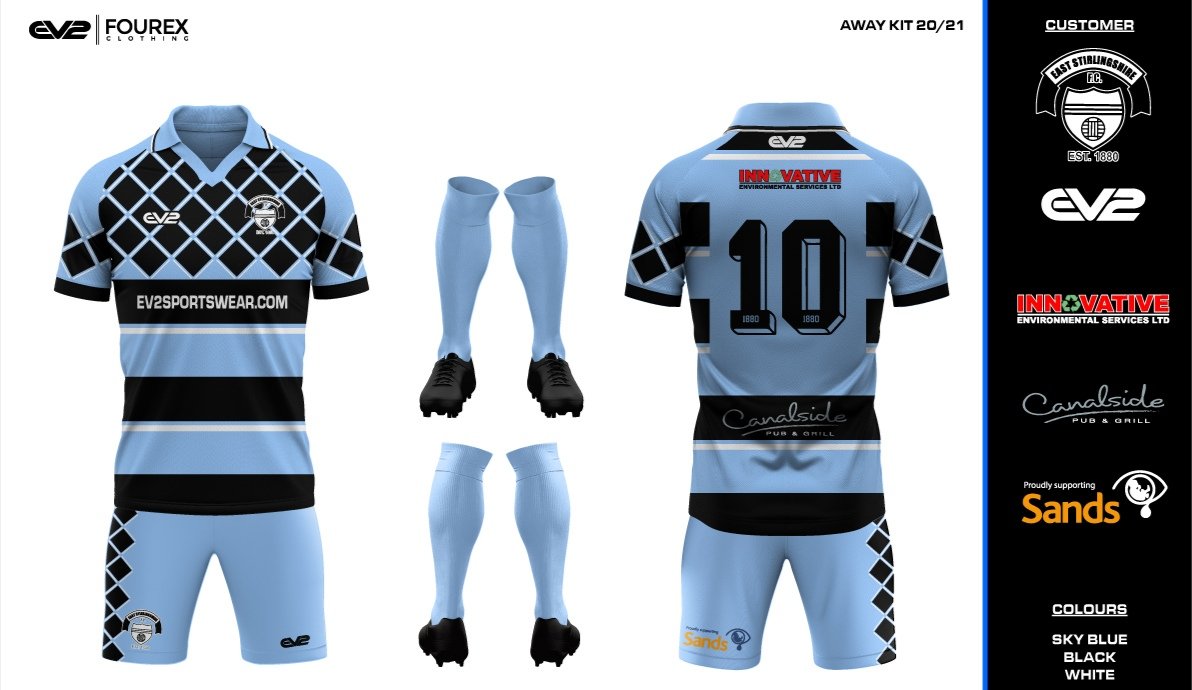 2020/21 Home Goalkeeper Kit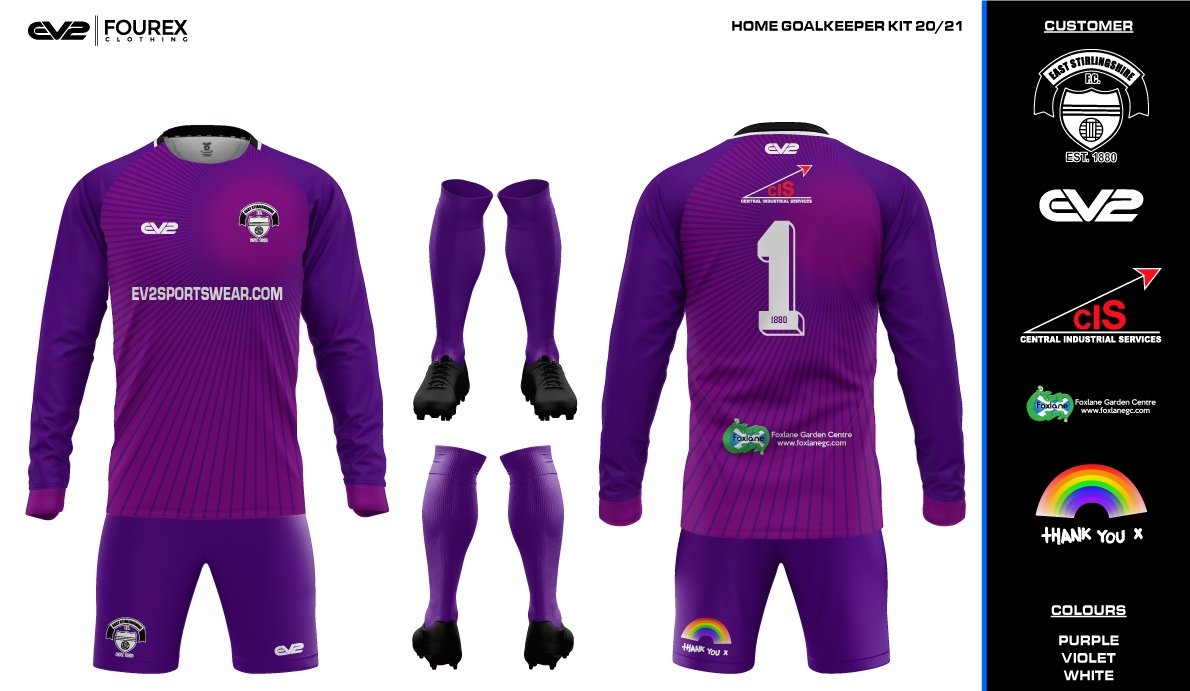 2020/21 Away Goalkeeper Kit